Introduction
In today's dynamic business landscape, the concept of remote team augmentation has gained significant traction. As organisations seek to harness the power of global talent and expand their capabilities without the overhead of traditional hiring, team augmentation services have become indispensable. This approach allows businesses to tap into a vast pool of professionals around the world, creating dedicated teams to meet specific project needs.
While the pros of team augmentation are numerous, successfully managing and collaborating with remote augmented teams comes with its share of challenges. In this article, we will explore some effective strategies and tips for navigating the complexities of remote team augmentation, covering essential aspects like communication tools, project management techniques, and overcoming time zone differences.
Understanding the Team Augmentation Model
Before delving into the strategies, it's crucial to understand the team augmentation model. Team augmentation typically involves hiring professionals from staff augmentation companies to fill skill gaps and bolster in-house teams. These dedicated teams are an extension of your organisation, often working remotely, and can be located anywhere in the world. Their expertise is leveraged to handle specific projects, bringing a fresh perspective and specialised skills to the table.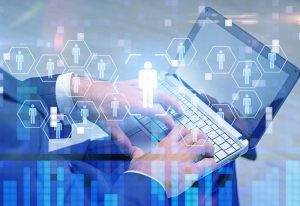 Selecting the Right Communication Tools
Effective communication is the lifeblood of any remote collaboration, and it's no different when working with remote augmented teams. To foster seamless communication, it's essential to choose the right tools. Utilise video conferencing, instant messaging platforms, and project management software to ensure that you're in constant contact with your remote team. Tools like Slack, Microsoft Teams, Google Meet and Zoom have become invaluable for bridging geographical gaps and facilitating real-time discussions.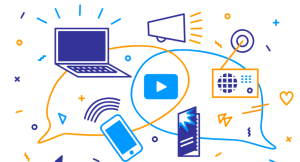 Establish Clear Communication Protocols
Clear communication is not just about selecting the right tools; it's also about setting expectations and protocols. Clearly define roles, responsibilities, and reporting structures within your remote augmented team. Regularly scheduled meetings and progress updates are key to keeping everyone on the same page. Establish a communication framework that ensures all team members are aware of project milestones, deadlines, and objectives.
Implement Effective Project Management Techniques
To maintain cohesion and productivity within your remote augmented team, you must implement robust project management techniques. Agile methodologies like Scrum or Kanban can help break down complex projects into manageable tasks and ensure a steady workflow. Regular stand-up meetings and sprint planning sessions keep everyone aligned and focused on the project's goals. Project management tools such as Trello, Jira, and Asana can be a boon for tracking progress and assigning tasks.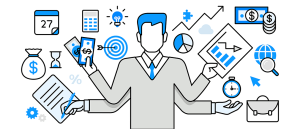 Overcoming Time Zone Differences
One of the most challenging aspects of remote team augmentation is dealing with time zone differences. To address this issue:
Flexible Working Hours: Consider a flexible working schedule where team members can work within their local time zones while accommodating critical meetings and overlapping working hours.

Time Zone Overlaps: Identify a few hours where all team members' working hours overlap, enabling real-time communication during these periods.

Communication Documentation: Encourage your team to document important discussions and decisions, so team members who are not available during real-time discussions can catch up easily.

Rotation of Meeting Times: Rotate the timing of meetings to distribute the inconvenience of early or late meetings across the team.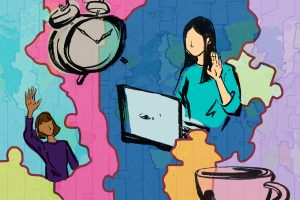 Cultural Sensitivity and Inclusivity
When working with a diverse remote augmented team, it's important to be culturally sensitive. Understanding cultural nuances, holidays, and practices can help avoid misunderstandings and build a more inclusive working environment.
Conclusion
While remote team augmentation offers numerous advantages, it's crucial to address the associated challenges to ensure a productive and harmonious working relationship. By selecting the right communication tools, establishing clear communication protocols, implementing effective project management techniques, and overcoming time zone differences, you can maximise the potential of your remote augmented team. With these strategies in place, your organisation can benefit from the expertise of dedicated teams while maintaining a cohesive and collaborative working environment.
If you have any questions or an idea for a project, contact us via sales@instandart.com or fill out the form on the main page of the site to discuss. We are always ready to help!