STAFF AUGMENTATION SERVICES
It is often difficult to find the right people for your team right away and it takes time and resources to conduct the recruitment process, and go through all the processes with interviews, hiring, onboarding, and others.
And that's where the staff augmentation services come in – the perfect option for you.
What is staff augmentation actually?
Staff augmentation means that you have an opportunity to add new people to your team for the project for some period of time, while we fully cover all the processes of finding the right people for your projects: search, recruitment, initial interviews, etc. When you need to add more people to your team, you let us know the requirements for the employees you want to hire as outside personnel, and then you will be able to choose someone for the team personally after having a technical interview with them.
So this is how it goes:
1) An on-demand approach – you let us know the exact requirements for the person you want to hire for your project.
2) We are quickly processing your requirements and efficiently working on finding the right personnel for you.
3) You have interviews with the candidates for your project to ensure their experience and skills align with your vision.
4) You make the final decision to add them to your team.
New staff will take a part in the in-house development as long as the project goes on. This approach fits best when the project might be a short-term one and has no need to hire people for a long time.
Benefits of staff augmentation: flexibility, cost-effectiveness, and a high speed of finding amazing people for your team without worrying about recruitment and hiring.
CUSTOM SOFTWARE DEVELOPMENT
Software development is the driving force of today's digitalized world.
Our team of talented and highly qualified software engineers from Ukraine has been creating custom software solutions for eCommerce, hospitality, real estate, retail, logistics, and fashion while demonstrating a high level of domain and industry knowledge for the past eight years. Our company works through the full cycle processes of software development that can enhance and empower your company's IT capabilities. The whole complexity of software development services resolves the most difficult digital issues and creates the most extraordinary business solutions.
0
Engineers in production
Custom-built software is the epitome and the pillar of an effective digital-driven business, where you make your own decisions on how your product will look and work, and we will help you achieve your goals in creating innovations of your own.
DEDICATED TEAM
When the project is planned for the long term, and its complexity might grow along with the stages of the development, the business model called "Dedicated team" might be of use to you.
The Dedicated Team business model works in the following way: we can prepare a team structure that is fit for your project of the full cycle. Upon your own decision, it can include a project manager, developers, and other members of the development team.
With the dedicated team services, you will be fully responsible for your own project, and you will manage the team from your side: you will plan the whole workflow, and the project manager can interpret your development plans into technical requirements for the development team. As for the pricing for this model of software services, it will be the fixed monthly payment that we agree upon.
The Dedicated Team model will work for you in such cases:
1) Your project is planned for a longer period of time;
2) The scope of work is not entirely defined, and leaves room for possible changes;
3) You would like to have an option of flexibility in the project;
4) Your budget for the project is fixed;
5) You are ready to fully operate the schedule in the process at any given time;
6) You want to lead the whole project at your pace and control the workflow.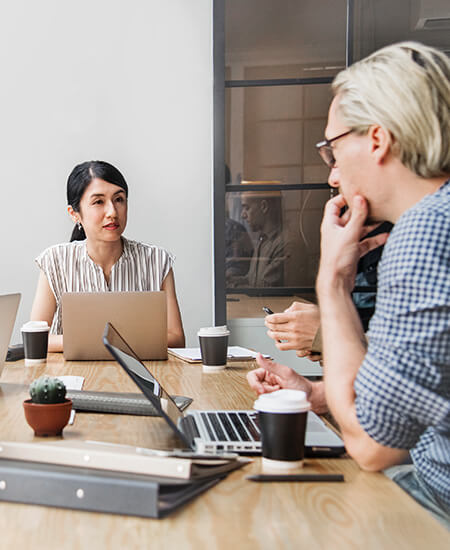 01
Discussing your idea
This phase is a necessary step to figure out all requirements, dependencies and timeline. We will contact you to discuss your project in detail. During this meeting we will figure out all general requirements, constraints and dependencies.
As a result of this step, we will prepare a requirements document that describes the whole project scope.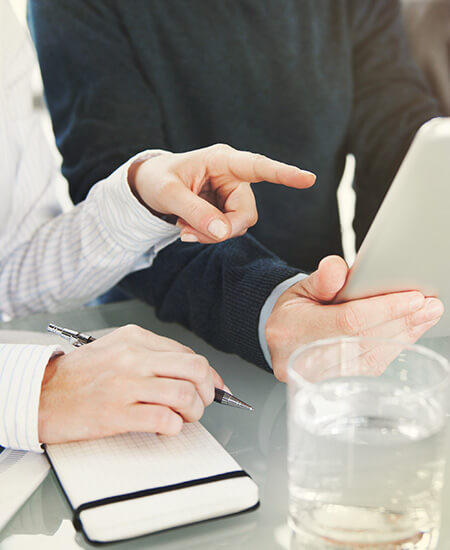 02
Analyzing requirements and Project Planning
Our experts perform technical analysis, choosing the best technology stack based on the requirements document. As a result, they will prepare a technical design for your future project.
At the same time, a dedicated project manager will calculate the efforts required to complete the project while preparing a project plan with milestones.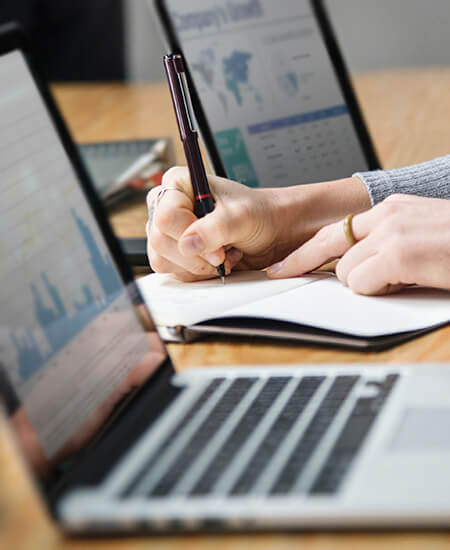 03
Implementation Monitoring and Control
In order to provide development services in compliance with the requirements, we use a variety of tools that make the implementation phase clear.
This phase will be finished when your product is successfully deployed to your production environment.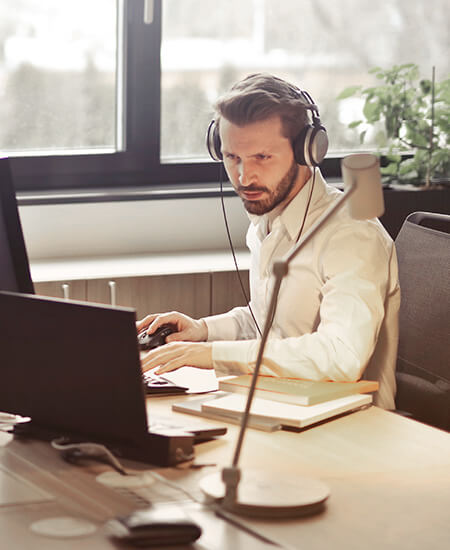 04
Necessary Support
After deployment, our support engineers would be happy to provide support to your customers and users of your product.